5 Ways to Save on Car Insurance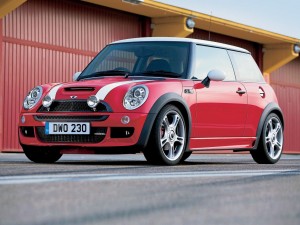 There are television ads everywhere that proclaim if you give them 15 minutes, you can save $300 (or whatever) on your car insurance. Maybe they will or maybe the won't. Insurance rates do not change very frequently but discount programs do, and this is a very good reason to shop your business yearly. The following is a list of some tips to help you take advantage of discounts and thereby lower your auto insurance premium:
Defensive Driver Course – If this is an option we recommend taking the course. It will teach you some good driving habits and save you on your premium expense.
Collision Deductible – purchase the $1,000 deductible level and you will save about $50 to $60 per vehicle. Raising the comprehensive deductible will save money as well but it is not recommended because this coverage pays for damage other than accident like broken windshield, hail damage, hitting an animal or having your car "keyed".
Rental reimbursement – decline this coverage if you own more than one vehicle. If you are hit by another vehicle, the at-fault driver's insurance must reimburse you for car rental.
Bundle your Business – many of the major carriers will offer substantial discounts when you have multiple policies such as auto & home, auto & renters or auto and life. Always take advantage of these discounts as they are usually substantial.
Pay in Full – This discount, usually around 10% is very significant. One of the major expenses for an insurance company is sending out monthly statements, cancel notices for late payments, and reinstatement notices after a payment is received. By paying in full, the company will reward you with this substantial discount.
Liability coverage – this is probably the one area you don't want to be "cheap" — especially if you own a home and or have valuable assets. If you end up getting sued and you have inadequate liability coverage, I guarantee you that their lawyer will go after every single asset you and your family owns.
Beware – many times the savings you see is because the coverage amounts for certain "insurable events" are lower than recommended. Insurance is designed to help you keep your savings and paycheck when something bad happens, i.e. an accident. If $300/year ends up costing you THOUSANDS because of the "limitations" that the $300 in savings earned you, is it really a savings? NuAlliance Insurance Group will be glad to give you an honest assessment of your current auto insurance policy so you can make an informed educated decision.