Directors & Officers Liability Insurance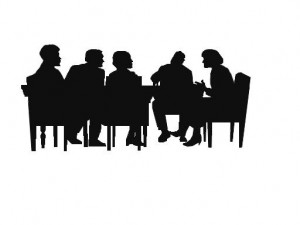 Any board member or company officer serving at a for-profit or non-profit company is at risk of being accused of wrongful misconduct when they are acting on behalf of the organization they represent. Directors & Officers Insurance (D&O) is the vehicle used to transfer this risk to an insurance company.
Most of these policies cover alleged wrongful acts that have taken place either before or during the policy period. Many policies that are purchased may or may not include coverage for "past acts", and for that reason the applicant must pay close attention to the "retroactive date" listed on the policy. Since coverage is provided on a "claims made" basis rather than "occurrence" basis like other liability policies, a claim may be filed based on an alleged wrongful act that may have occurred several years before the current policy was purchased. For this reason, changing insurance carriers will require the applicant to completely disclose much information regarding the history of the company.
While historically only directors and officers were covered under the D&O policy, today many policies are expanded to include upper level managers and non-executive employees. Also, the company itself can be afforded coverage. Claims can be brought by stakeholders, customers, consumer groups, competitors, suppliers and government regulatory groups.
Typical exclusions include fraud, illegal compensation, intentional acts, pending and prior litigation, accounting profits and ERISA claims. The D&O insurance policy will always exclude coverage that should be provided by another type of policy such as General Liability and Fiduciary Liability. Insurers may also exclude other items based on the claims history of the applicant.
The exact definition of a claim can vary among policies and insurers. In fact, some companies and policies do not define it at all. In most cases, a claim includes any type of written demand that accuses an alleged wrongful act by a director or officer acting in their capacity of such, and seeks monetary or non-monetary damages. It can also be expanded to cover investigative activities and subpoenas in actions that want to hold the individual liable.
Fortunately the D&O policy will reimburse the company for costs associated with legal defense, investigation, and negotiating a settlement of a covered claim. The reimbursement will include attorney's fees, court costs and fees for expert testimony provided for depositions or during a trial. There will always be wording in the policy for "reasonable defense costs" to protect the insurer from paying for excessive expense costs. The carrier will also require advance notice of expense costs and demand that consent be given in advance.
What the insured will not be reimbursed for is typical in most policies. This includes civil and criminal punitive penalties, multiplied damages and amounts that are uninsurable under the law. Today however, carriers are modifying their contracts to allow coverage for punitive damages where allowed by law. Most D&O policies contain a provision that states that an insured is not permitted to settle a claim without the carrier's written approval. This becomes a matter of relevance if the insured expects their carrier to participate and contribute to the settlement. Conversely, the carrier will not agree to settle a claim without the insured's consent. However, if the carrier and the insured are at an impasse, the carrier can elect to invoke a clause referred to as the "hammer clause". This clause limits the carrier's liability to what the carrier and plaintiff have agreed to plus defense costs. If the claim ends up totaling more than it could have been settled for, the additional amount is not going to be covered.