Business Liability Insurance
Being a business owner can be very rewarding. You are able to set your own schedule, do what you feel passionate about, and you're only responsible to your customers. Many people dream of being self-employed but, sometimes dreams can turn into nightmares.
Every prospect you speak with, customer you sell to, or client you perform a service for, may one day file an action against you. Sometimes these actions are legitimate and sometimes they are not. Every business owner is capable of making an error in judgement, under performing, or selling a product that can be harmful. If you own a store or office, there is always the possibility that a customer, prospect or employee might become injured on your premises.
Knowing this risk exposure exists, it is incumbent upon the business owner to transfer the risk to an insurance company by purchasing liability insurance. Your business needs to be protected for bodily injury liability, property damage liability, and professional liability if you offer a professional service. Most professionals are unable to be licensed in their state without the proper liability insurance in place. If you have employees, your exposure is even greater. Thankfully, Employee Dishonesty coverage is available as an endorsement on the General Liability policy. A simple description of the most popular types of business liability insurance is as follows:
General Liability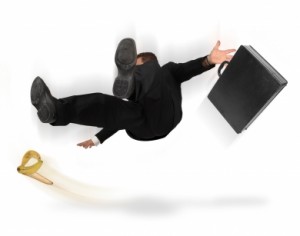 Many people refer to this as "slip & fall" insurance and that is pretty accurate. This coverage is triggered when a customer or visitor to your location becomes injured while entering, leaving or being on your premises. Included in this coverage is Property Damage Liability that protects you if you cause damage to another person's property in the course of your service. GL also includes Products and Completed operations. This coverage is especially important to contractors who may still be at risk after completing a job for a customer or General Contractor. The policy will also provide coverage for damage to premises that you rent and medical payments to customers or visitors who suffer only a minor injury while in or on your premises.
Professional Liability/Errors and Omissions
Any person or business that offers a professional service should consider Professional Liability insurance. Whether a barber or a surgeon, a mistake can happen and the lawsuits will follow. Professional Liability and Errors & Omissions insurance protects the insured in the event that an error or omission is made inadvertently while performing a service or creating a contract. The key words for this coverage are errors and mistakes.
Intentional acts are not covered. If your surgeon accidentally cuts an artery while performing a procedure, coverage would be afforded. If the surgeon does the same thing while intoxicated, chances are he or she will be paying out of pocket.
Directors and Officers Liability (D&O)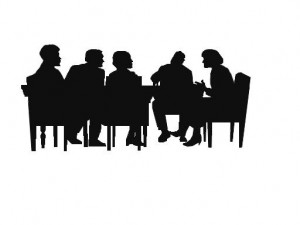 This type of liability insurance protects directors and officers of a corporation against their actions that affect the profitability or operations of the company. If a director or officer of a company, as a direct result of their actions on the job, finds him or herself in a legal situation, this insurance can covers costs or damages lost as a result of a lawsuit.
Employment Practices Liability Insurance (EPLI)
Any business owner that has employees should consider purchasing EPLI. This insurance covers the employer if a suit is brought against them as a result of terminating an employee. It also will provide coverage if the employer is charged with sexual misconduct or other workplace issues. The thing to remember is that the insurance company has a duty to defend the named insured and the cost of such a defense can easily amount to thousands of dollars whether you are guilty or innocent.
Worker's Compensation Insurance
A business owner with employees should also provide liability insurance if an employee is injured on the job or becomes ill due to the job or environment. Most states require this coverage if a business has three or more employees but the business owner should consider this coverage even if only one person is employed. A lawsuit can be brought against an employer by an injured employee and the courts are usually "employee friendly". Why risk thousands of dollars defending yourself when an insurance policy will provide the employee the needed coverage for far less money?
As we discussed earlier, many people dream of being self-employed only to find that these dreams can become nightmares. Transferring the risk to an insurance company via business liability insurance coverage can alleviate the nightmares and offer the peace of mind needed after reviewing the balance sheet on a daily basis.